Code Red for the Korean Peninsula's Marine Environment
채석일 기자
발행 2021-10-25 20:05
Sustenance of Dokdo Island's unique inhabitance goes south.
[Reporter SEO  Ho-yeon.]On the 29th of last month, Ulleungdo Island and the East Sea's water temperature registered 30.6 and 30.4 degrees respectively. This year July was the month in which Korea's sea temperatures recorded their highest in 23 years, ever since the country's first weather observation in 1998. Recently, South Korea's Natural Monument No. 336, Dokdo Islands, has been showing abnormalities in its marine ecosystem.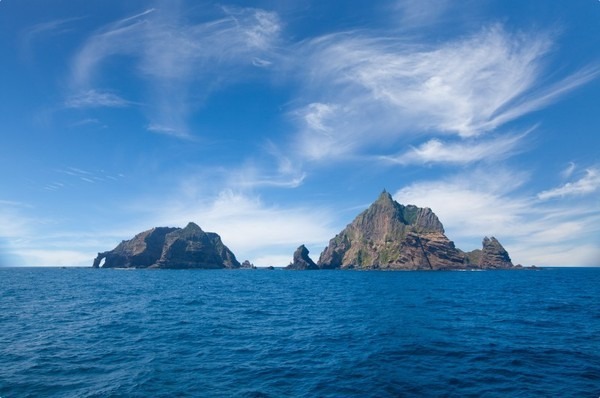 Pearl-spot Chromis, which is originally known as subtropical fish species is now easily found under Dokdo Island. Extratropical ocean plants like Bellonella Rubra

are already settled under the Island. These irregularities in the environment allowed people to directly witness rapid changes in the Peninsula's marine ecosystem.
The species and structures of fish and aquatic plants of the East Sea seem different from the past. Contrary to the decrease in the area of seaweed that prefers cold water, seaweed-like Ecklonia Cava, which mostly lives in warm water temperature is expanding its area. The reason for the settlement is found in the records of ocean temperature changes observed in the recent few years.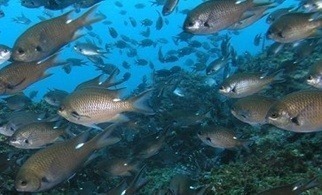 Actually, the environmental change of the Dokdo Islands and Ulleungdo Islands did not happen in a short period. The average water temperature in July recorded 24.9 degrees and was 1.65 higher than that of 2018. The water temperature change was accelerated by a combination of the North Pacific Ocean's hot, humid air, and short rainy season. Strong solar radiation also affected High water temperature in July.

Compare to the global average rate, Korea's water temperature is twice faster. This change brought big and small differences in our daily lives.

Fishermen immediately catch the changes. Fishermen at Ulleundo Island had a difficult time capturing squid because the squid got melted after a rapid rise in water temperature. It was inevitable for the entire nation's fish farms to avoid fishes' death.
Hepatitis A, a disease caused by the hepatitis A virus commonly appears when we got contaminated water or food. Infection cases were highly rose in 2019, and It was found that shellfish damaged by high temperature was the cause. Furthermore, it continued to decrease of catch. According to the National Fisheries Research & Development Institute, the number of catches off the coast and offshore in the 1990s decreased by 500,000 tons to 10,000,000 tons in the 2010s.

It is unable to perfectly protect our marine environment from external factors that lead to temperature change. However, people should not ignore the situation since our world is rapidly changing. We have already turned a blind eye for a long time watching our world being destroyed and it bore terrible consequences. Time to make a decision is at hand, between taking responsibility for our actions even it is late and continuing to inflict and neglect the environmental crisis.


As we know, change begin with the perspective of seeing a crisis as a crisis for everyone and will to make better condition. The change finally gets actual influence when practicing the will through action. We should not be bystanders to environmental destruction. Each bystander gathers and becomes a huge disaster. The disaster will make the situation irrecoverable.
CP:http://www.kyen.kr/news/view.php?idx=4167

<저작권자 ⓒ 한청타임즈, 무단 전재 및 재배포 금지>